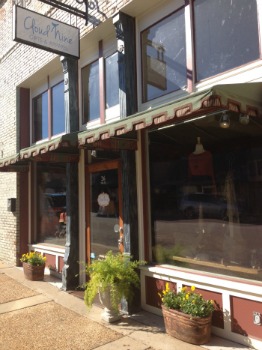 Cloud Nine is a retail store located in the heart of historic downtown Alexander City, AL. Its doors opened in August of 1999 with 9 ladies in charge thus the name Cloud Nine! Now Cloud Nine has 2 owners – Amy Hill & Sarah Neighbors – and has expanded to be a small department store with home & lake decor, a bridal registry, local art & pottery, ladies', men's, & babies' clothing, accessories & lots more.
Customer service is our strength! We love assisting our customers & will be your personal shopper – helping with that special gift, apparel, or whatever you need. Special orders & suggestions are welcome. (And there are perks if your suggestion leads to a new line for us.)
So you can shop in our store at 26 Main Street in downtown Alex City, online – cloudninealexcity.com, or follow us on FB & Instagram for new arrivals & "flash sales"!
We look forward to assisting you soon!